As the digital economy continues to expand and grow, more businesses are using promotional videos as an effective tool for marketing and advertising. In 2023, it is expected that more organizations and companies will turn to promotional video production companies to create specialized video content for their campaigns.
To help these organizations/companies, marketers, and startups identify the best promotional video production companies available today, we have prepared a list of the best 11 Promotional Video Production Companies in 2023.
These top-ranked companies have extensive experience creating highly engaging and creative promotional videos that can help increase brand awareness and visibility amongst target audiences.
11 Best Promo video production companies in 2023
1. Vidico
Vidico is a video production company specializing in creating engaging and impactful content. Our directors, writers, producers, camera operators, designers, and video editors are dedicated to helping startups and tech companies transform complex concepts into compelling stories that their audiences can easily understand.
Our award-winning team designs live events and commercial videos tailored to meet their clients' needs, ensuring maximum visibility and engagement with target audiences. Recently we achieved the YouTube Campaign of the Year Award, one of the highest honours among video creators.
Vidico's promotional video campaigns clientele ranges from tech startups to larger enterprises. We make the production process ridiculously easy, and produce effective company promotional videos to communicate product's value props with a high degree of precision, and creative flair.
Ready to unlock the full potential of your company through captivating videos? Discover your perfect video solution with Vidico's Vidifit Quiz! Get a clear estimate of our tailored video production services. Take the quiz now and unleash the power of captivating storytelling through video.
Check out this promo video we recently produced for Spotify:
If you want an exceptional team of talented professionals who work diligently on every project while ensuring the highest quality standards met at each stage, Vidico is for you! Their team has a wealth of knowledge from pre-production through post-production to help you reach your goals faster with fewer hiccups. 
2. LAI Video
LAI Video is one of Washington, DC's most renowned video production companies. Since its founding in 2010, it has become a leading provider of promotional, corporate, commercial, animation, and live event videos.
It is one of the promotional video production companies that captures the users attention and tells compelling stories. Their team of experienced filmmakers uses state-of-the-art equipment to capture stunning videos and cinematic shots that bring ideas to life.
LAI Video's services don't just stop at promotional video campaigns- the company can help you create anything from training materials and explainer videos to corporate culture films or live-streaming events.
Find an estimate for your video project in minutes.
With our new VidiFit quiz you can find the right type of video to meet your marketing goals along with a high-level estimation on how much it would cost to produce it.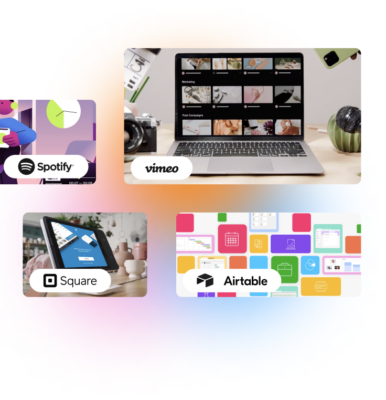 3. Skeleton Productions
Skeleton Productions is renowned for its creative and customer-centric approach to video services. They offer video strategy and video marketing services as part of their portfolio, providing companies with a comprehensive solution for their videos.
Throughout its time in business, Skeleton Productions has proven its expertise in creating engaging promotional videos that capture an audience's attention.
This promotional video production company work closely with each client to understand and develop tailored solutions that effectively meet the specific needs of each project.
Additionally, they provide comprehensive post-production services such as editing, audio mixing, and visual effects to guarantee an outstanding final product. Through its commitment to excellence and outstanding industry reputation, Skeleton Productions has become one of the most sought-after professional video production companies in the UK today.
4. 90 Seconds
90 Seconds is a promotional video company with offices in seven cities worldwide. Since it was founded in 2010, 90 Seconds has partnered with over 3500 brands and 13,000 creators to produce more than 30,000 videos.
The team at 90 Seconds prides itself on creating high-quality videos that engage viewers and drive lasting results for their clients. They understand the importance of telling engaging stories through their videos.
90 Seconds also offer end-to-end solutions from storyboarding to post-production. Clients can be sure they will get precisely what they need with a hassle-free video production services.
5. Slinky Productions
Slinky Productions is a leading promotional video production company based in Birmingham, UK. They've worked with some of the most significant media and entertainment figures for over 25 years.
They make corporate, animation, instructional, live events, and commercial videos. Whether an event or a product launch, Slinky Productions has the experience and expertise to deliver top-notch video marketing that will get noticed.
Their video production services are handled with meticulous attention to detail so that videos are of exceptional quality and meets or exceeds customer expectations.
6. Bold Content
Bold Content is a leading video production company based in London. Founded by award-winning directors, camera operators, scriptwriters, video editors, and film specialists, their portfolio is filled with high-quality corporate, animation, event, and commercial videos.
In addition to producing top-quality video content, Bold Content also offers marketing services. Their experienced team can help you create powerful campaigns tailored to your target audience and objectives.
They provide creative video marketing services from concept development to successful delivery on multiple channels. With their carefully crafted strategies and innovative solutions, they can create live event videos that resonates with viewers and drives results.
7. Ninja Promo
Ninja Promo is a leading video marketing agency that offers an array of packages for video production services to meet the ever-growing needs of marketers.
They have a skilled and diverse team that can handle every step of video marketing services, from video strategy to post-production. This includes scriptwriting, directing, shooting, and editing.
The company employs experienced camera operators, editors, and writers who use their various backgrounds to create unique styles of videos that capture the attention of viewers instantly.
8. ASL Productions
ASL Productions is a full-service video production company with more than fifteen years of experience creating and delivering high-quality videos.
ASL has worked with notable names like McDonald's, Aspen Dental, Bacardi, and BMW.
Regarding video production, ASL Productions will go above and beyond to ensure that the quality of their work meets the highest standards every time. From researching stories, pre-production to post-production, their experienced team will be in charge of your video marketing.
9. BONOMOTION
BONOMOTION is a Miami-based video production company specializing in creating unique and compelling visual content. Their experienced professionals have produced work for some of the world's most well-known brands, including Disney, Sotheby's, SAP, Mastercard, and Satair Group.
They are also experienced in producing yacht videos showcasing vessels in spectacular settings. For each project they take on, BONOMOTION takes every measure to ensure their clients receive visually stunning results that bring out the best aspects of their line or event in an engaging manner.
10. Brafton
Brafton is a full-service digital marketing agency specializing in creating different types and formats of video campaigns. With an experienced team of animators, video producers, editors, and social media experts, they offer the most innovative solutions to help brands acquire more customers on the web.
They also have a range of promotional video production services tailored for social media optimization, such as live streaming events or webinars. Their team works hard to ensure that all their videos are visually appealing and engaging enough to capture viewers' attention from the first seconds.
At the same time, Brafton's services guarantee unique content that will separate your brand from the competition and make it stand out in the crowded online space.
11. MultiVision Digital
MultiVision Digital is a full-service video production and marketing company that provides comprehensive services for clients from all stages of video adoption.
They specialize in remote video production, which allows them to work with clients anywhere in the world, no matter the location or size of their business.
MultiVision Digital also offers a full suite of video marketing services, such as developing strategies, creating campaigns, optimizing content, and delivering relevant messaging to target audiences.
Through innovative technology and an eye for detail, MultiVision Digital can help businesses engage with existing customers while expanding into new markets with engaging videos that drive conversions.
What is a Promotional video?
A promotional video is a great way to showcase a product, service, or brand to potential customers. It can be used to introduce a company or project, demonstrate its advantages and benefits, and create an emotional bond with the audience. Promotional videos come in many forms ranging from simple explainer clips to elaborate cinematic productions.
Promo videos are usually short and have the power to capture attention quickly by leveraging inviting visuals, engaging music, and powerful storytelling techniques. A promotional video should be tailored for its audience and use language that is familiar and effective for them.
FAQ
Why are promotional videos effective?
Promotional videos are effective because they combine visual and auditory elements to engage viewers and deliver impactful messages. Videos capture attention, evoke emotions, and effectively convey information, making them a powerful tool for storytelling and promotion.
The Importance of a Promotional Video for Your Business
A Promotional video is an essential tool for businesses in today's digital age. Not only do they help to increase brand awareness, but they also serve as a great way to connect with customers, build trust, and showcase products or services in an interesting and engaging way. With the right videos, a business can reach more customers and generate more leads, sales conversions, and revenue.
This means that having a well-crafted promotional video on your website or landing page can have a huge positive impact on your business's overall success. A good promotional video should include attractive visuals, informative text, audio sound effects or music, interactive elements (such as surveys or feedback), and persuasive copywriting.
Conclusion:
Many excellent video production companies can help businesses of all sizes create high-quality videos that captivate audiences and engage potential customers.
So if you are looking for a world-class video production company to make an engaging, unique promotional video, look no further than Vidico.
Our experienced team of professionals is equipped with the tools and expertise necessary to craft high-quality, eye-catching visuals that will capture the attention and imagination of your target audience.
From scriptwriting, storyboarding, and editing to animation and music composition, our comprehensive range of services is designed to ensure every final product meets your specific needs and expectations.