Regardless of industry or size, the business world is becoming increasingly competitive and afflicted by decreasing earnings and knowledgeable customers. As a result, businesses require methods to increase efficiency, speed up decision-making and simplify day-to-day operations. One way is to have reliable business communication tools.
The means for interaction between a company and outside entities, as well as communication within the firm, are referred to as business communication tools. 
The most common type of business communication tools include emails, commercials, bulletins, newspapers, Websites, and telephones. 
Here, we will have a look at different types of business communication tools every company needs to start using right now so they can make their processes more efficient. 
Explainer Videos Tools
Video marketing nowadays is the best technique to improve customer engagement. And an explainer video is perfect for doing so. An explainer video is a short animated video that illustrates complex problems, business concepts, and goods and services concepts to customers in a straightforward manner. 
In short, explainer videos are excellent business communication tools to make the complicated concepts, products, and services of a company easy and understandable for the audience. 
3 Best Explainer Video Business Communication Tools 
Animaker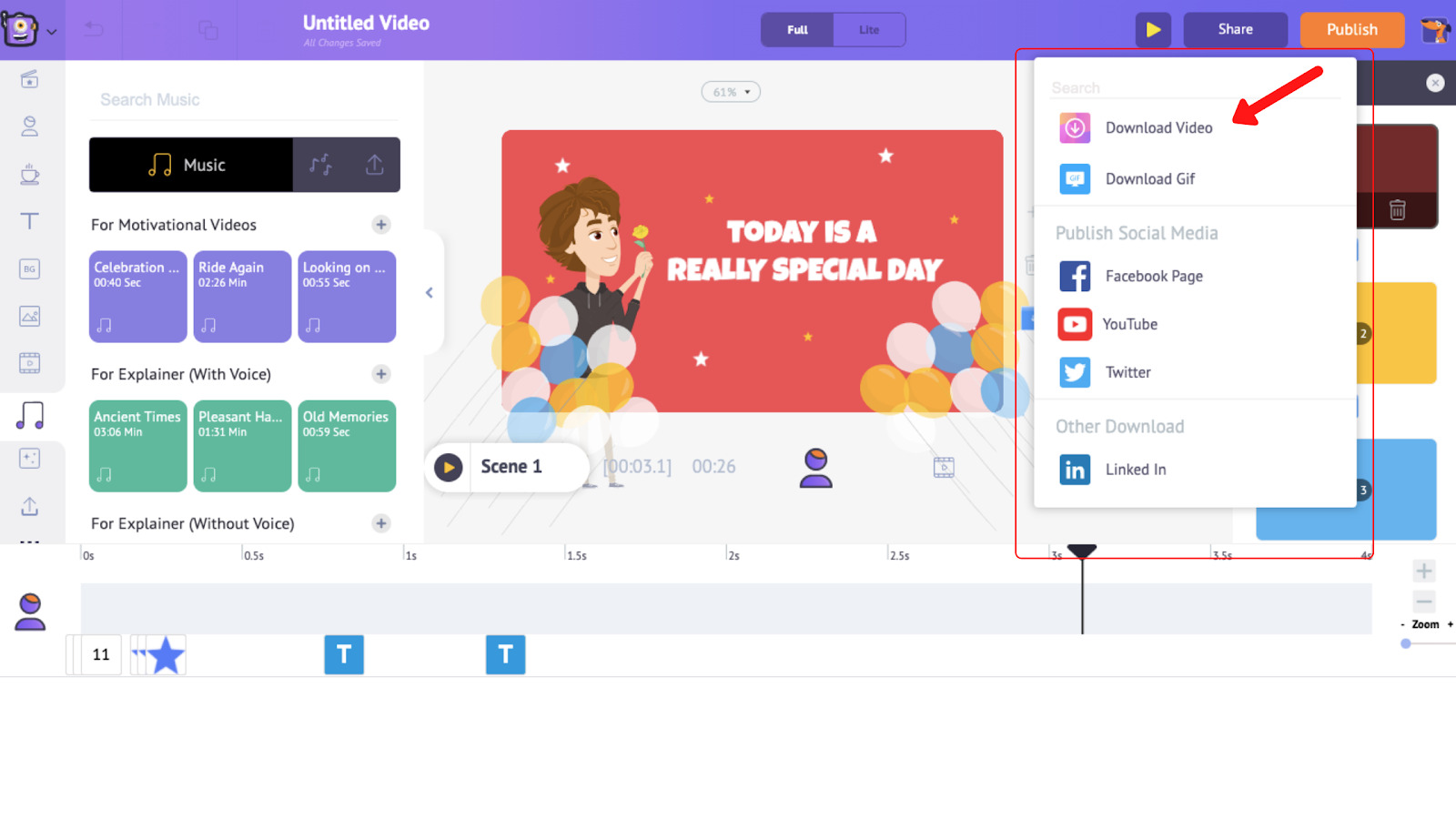 The custom character creator in Animaker is a fantastic tool for creating explanation videos. Except for the bodily size, almost everything else in character can be customized.

Animaker has several editing tools that may be used to produce complicated explainer videos with a wealth of details and animation visuals. In addition, there are additional animated transitions between scenes that can be used.

In the explainer video category, the Animaker figures are front and center. The ones who don't have a character are usually straightforward and uncomplicated. The templates are simple to edit, and all of the parts can be animated in various ways.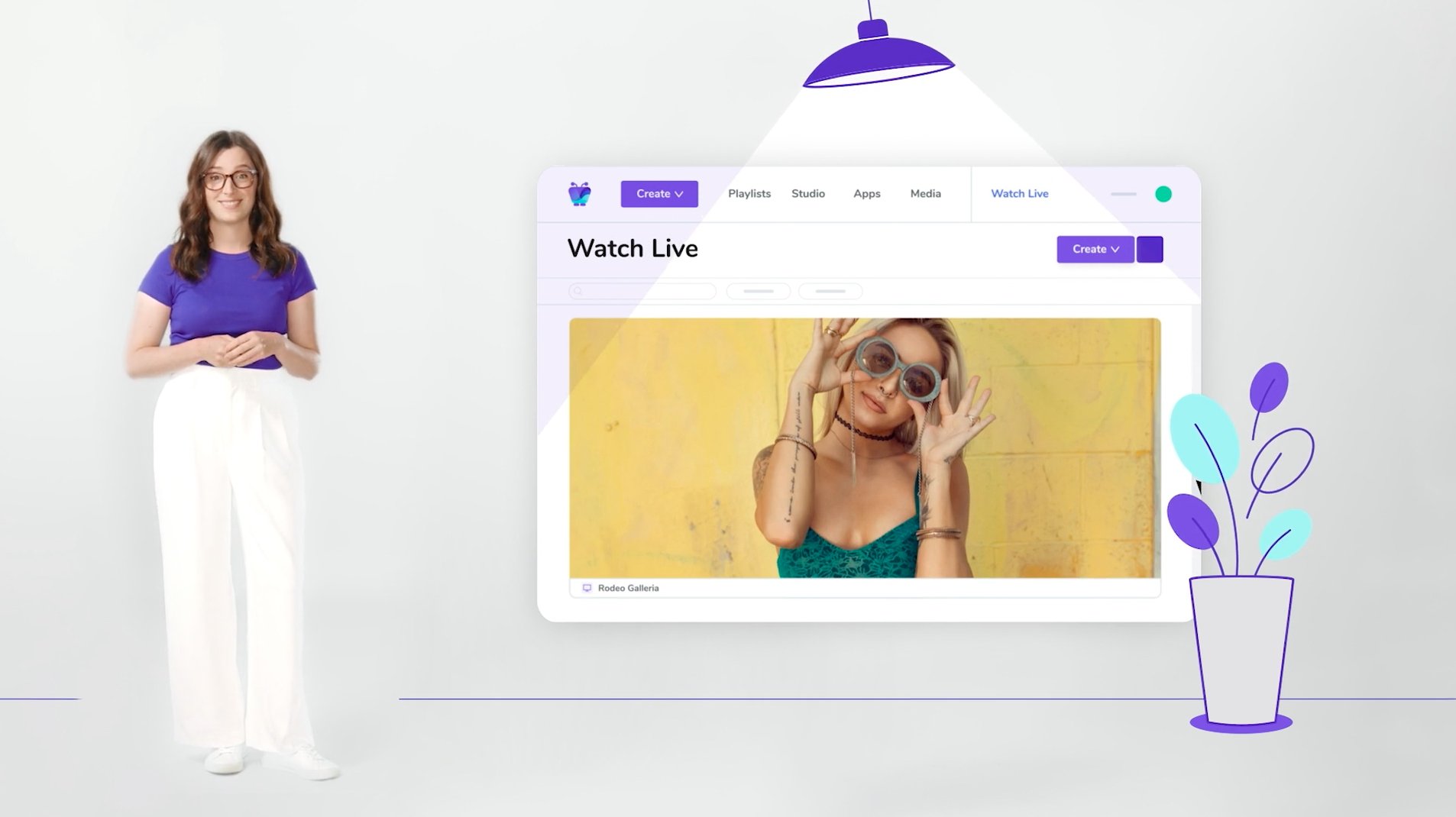 Vidico produces live-action advertisements, crowdsourcing videos, case analysis, testimonial videos, professional videos, and more, in addition to explainer videos.

So it has the video and animation talent, as well as the top-tier logistics, to satisfy any creative need, produce captivating graphics and animations, and write scripts that are both tempting and simple to understand.

Vidico combines 2D and 3D with special effects animation and bespoke live-action clips to develop explainer movies for our clients. 
Adobe Character Animator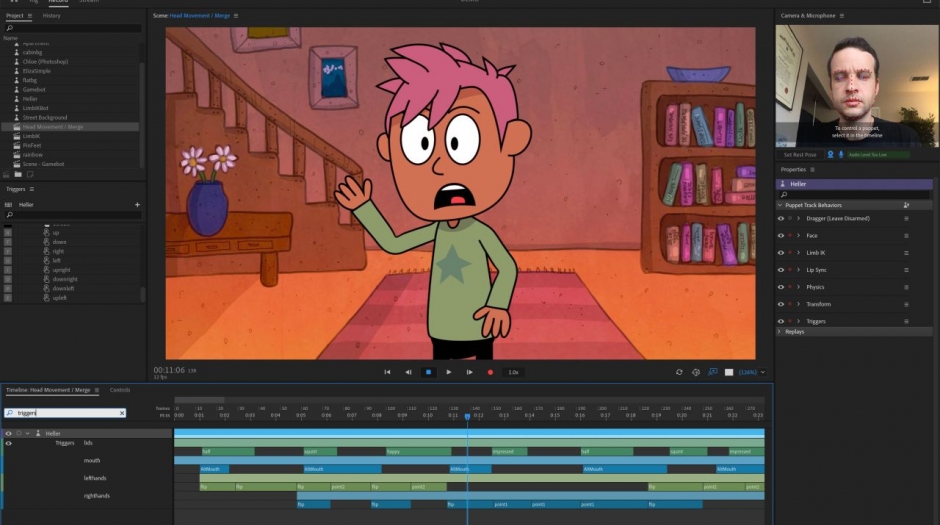 Using Adobe Character Animator, you can;
Animating characters with tags and a webcam is simple; the character will mimic your actions and facial gestures in real life. This is a significant benefit when it comes to building explainers that feel personalized.

This software doesn't include any explainer video templates, but you can get pre-built puppets from third-party websites.

Adobe Character Animator isn't just for generating explainer videos; it can also be used to create cartoons, media content, vlogs, and live streaming.
Planning & Project Management Business Communication Tools 
Project managers must define how they will handle communication across their projects in detail. This is accomplished through the development of a project communication management plan.
To correctly manage the project management and planning, one can find multiple project management communication tools which help keep the information permanently in flow between team members and between employees and employers. Below is a list of the best 3 project management tools businesses can use to continue communicating non-stop with their team.
3 Best Planning & Project Management Tools 
Trello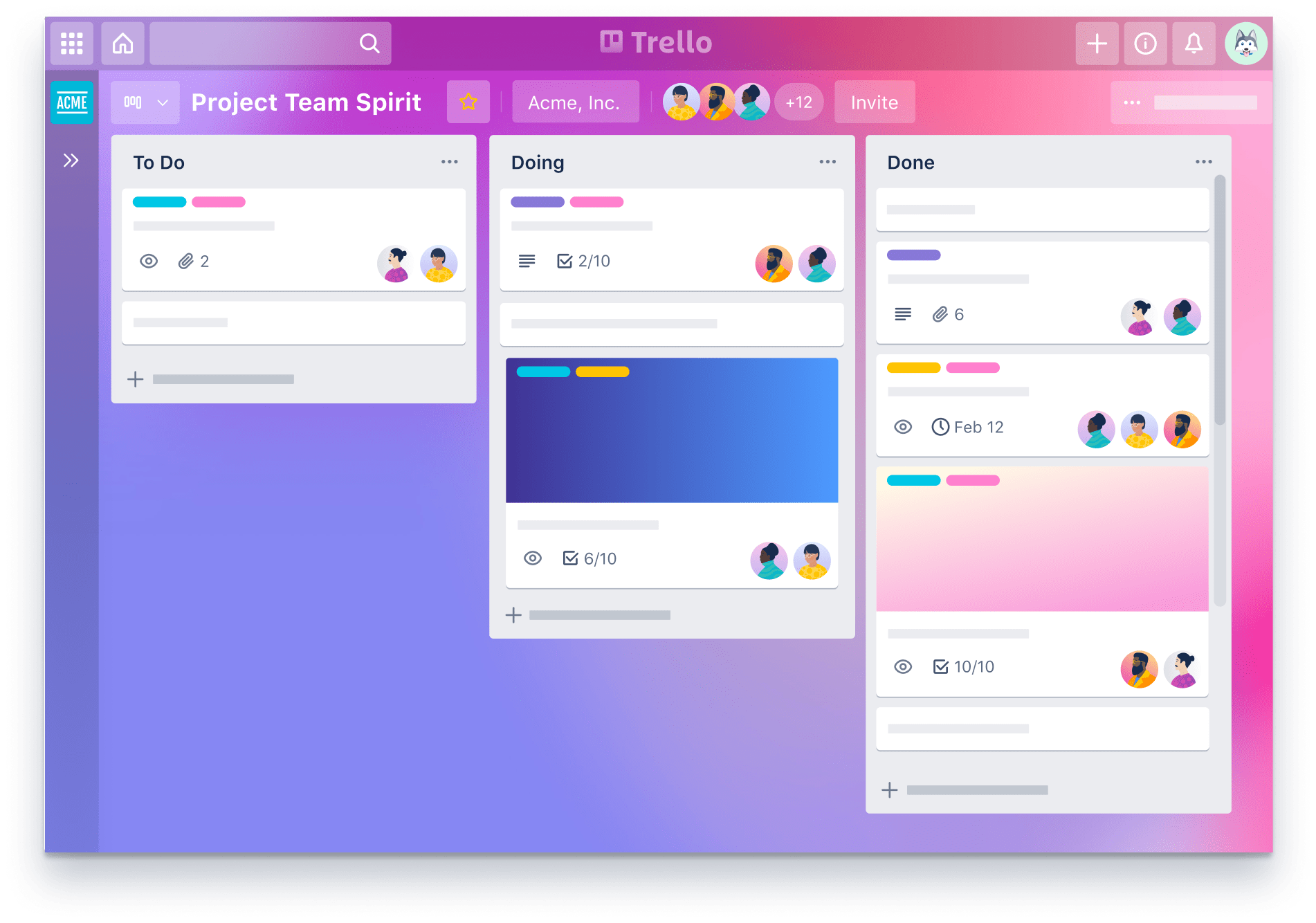 Trello is a popular online project management solution with built-in collaborative features for working with groups. It's easy to use, lightweight, and simple to set up. It creates tasks and keeps track of them using boards, lists, and cards. Some of the most prominent features of Trello include:
Front/Back Card Overviews, both detailed and quick.

Editing is simple with drag-and-drop.

Editing in real-time.

Labels, tagging, and comments make it simple to keep track of everything.

Checklist for the Progress Meter

Archive of Card Records

Uploading is simple (Dropbox, Local Devices, Google Drive, and Box)

Attachment of a file
Monday.com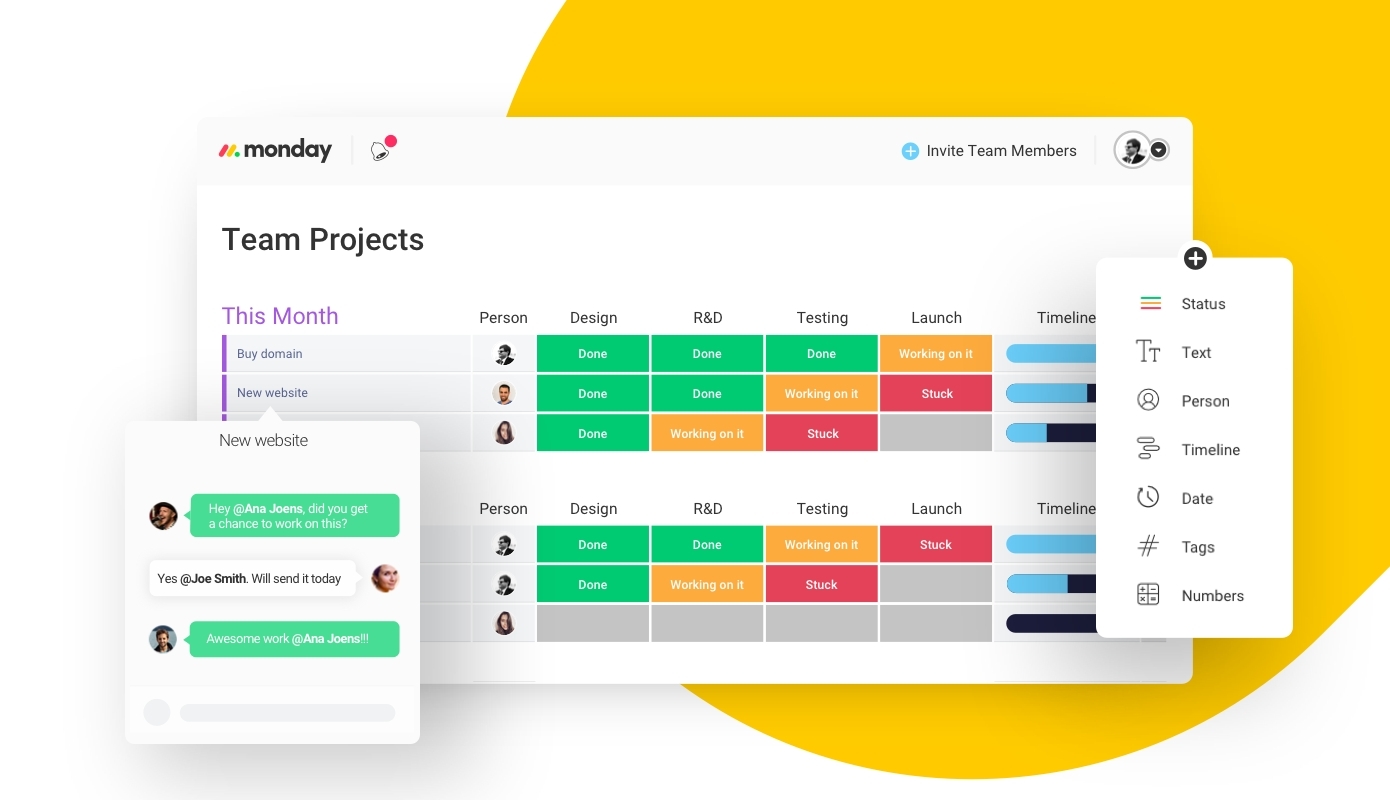 Monday.com is an intuitive, easy project management tool that integrates an aesthetically appealing UI with essential project visualization tools. It's adaptable and precise in how it organizes your work. On top of that, there are design templates from which you can create your own boards. 
Some key features include:
There's a built-in timer. Monitoring the time you spend on daily tasks will help you measure the efficiency of your virtual team and appropriately bill clients for the work you've done.

Your boards can be viewed in a variety of ways.

Gantt charts help you see how far along a project is.

Work on the go using a mobile app.
Airtable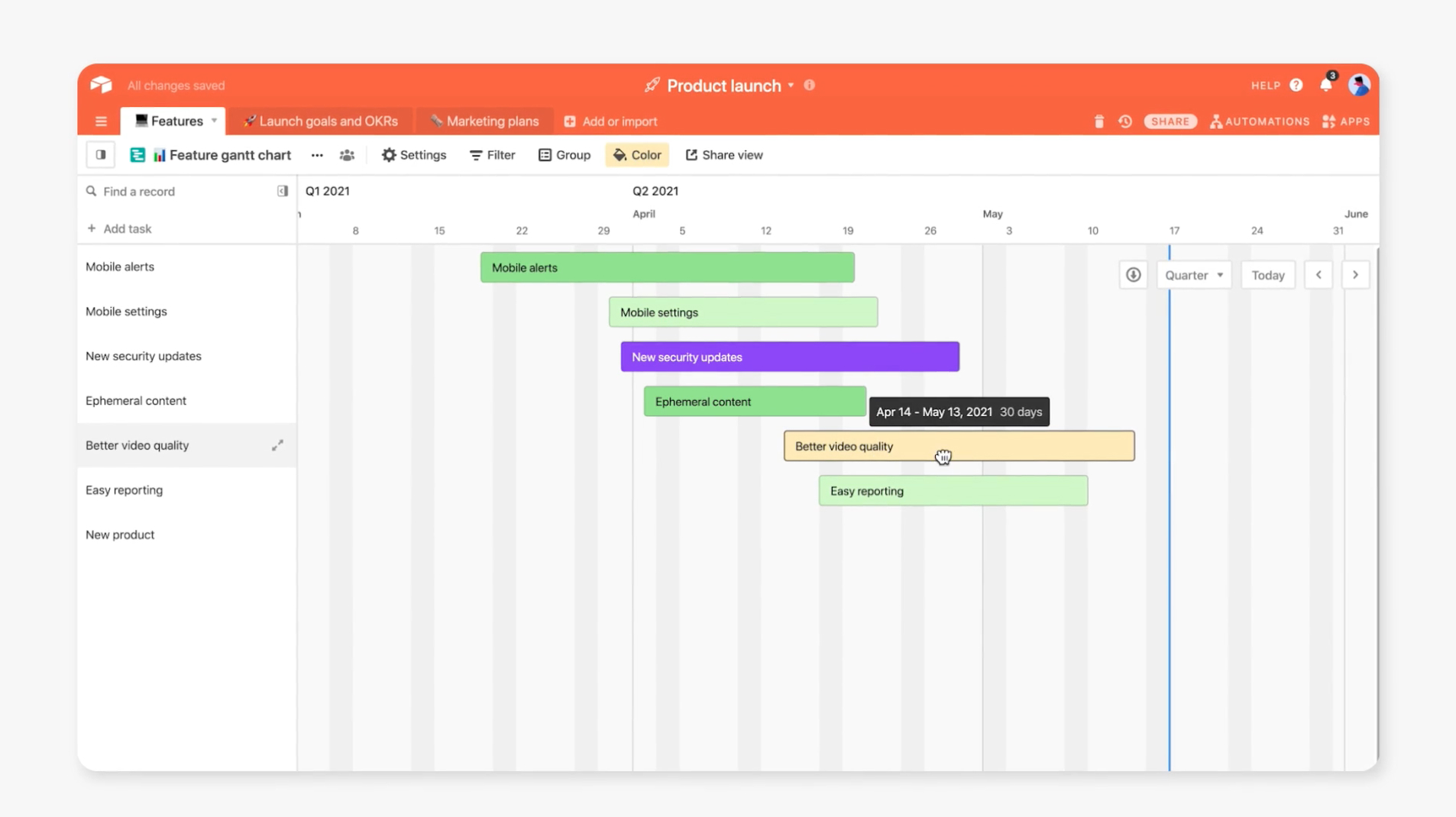 Airtable combines the best aspects of spreadsheets and databases. It's adaptable and straightforward to use, and it's suitable for small to medium businesses. You can utilize the database to store information for taskwork and project planning. In addition, many customers appreciate the flexibility of data arrangement that Airtable's spreadsheets provide. Several views are available, including Board, list, column, and calendar.
Key features include:

CustomizedFields.

Records can be filtered, sorted, and rearranged.

Customized Views.

Tables can be linked together.

The functionality of Relational Databases

Synchronization of data.

Tags and keywords are two terms that are used interchangeably.

Email integration.
Email Marketing Tools for Business Communication
When it comes to business communication tools, email holds a strong ground; no other tool or software can take its place. As a result,  email remains the most popular content marketing channel across B2B and B2C marketers. It is used by 87 percent of B2B companies and 77% of B2C marketers to nurture their audiences.  
It can even help you boost the effectiveness of your other marketing platforms, such as social media. Email templates increase the productivity of employees by reducing the time taken to prepare email drafts to be sent to customers. Despite this, email marketers continue to confront numerous hurdles in their efforts. 3 Best Email Marketing Tools For Business Communication
SendX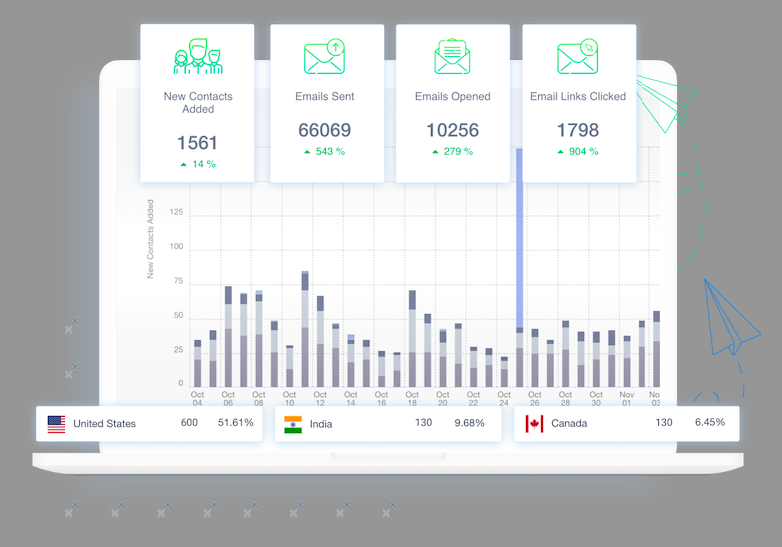 Using SendX, you can;
Send limitless email campaigns to your subscribers with best-in-class

email deliverability

.

Create attractive embedded email signup forms to expand your email list with ease. Select from a wide range of high-converting themes.

Email drip sequences can help you nurture your leads. Subscribers can be automatically tagged depending on their action and added to, removed from, or excluded from email sequences.
Other important features include A/B testing, email marketing landing page, Google analytics integration, sending promotional emails, etc. 
HubSpot Email Marketing Tool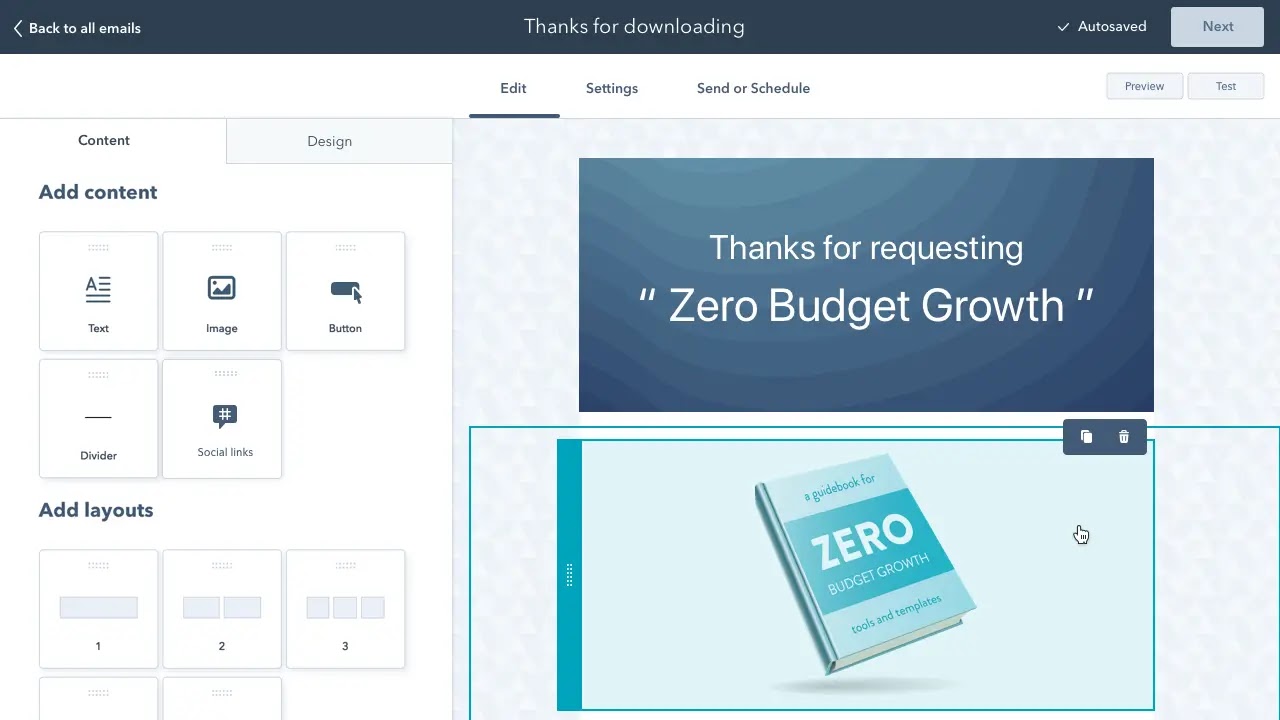 HubSpot Email Marketing's free version may deliver kickback emails from lead offers, welcome your emails after purchases, or just promote current initiatives.

The simplicity of HubSpot's free email service is one of its most robust features. The program has a drag-and-drop visual editor as well as pre-made layouts to get you up and going quickly.

The integrated connectivity with other HubSpot tools, such as the unlimited CRM, is, of course, what sets HubSpot Email Marketing apart.
ConvertKit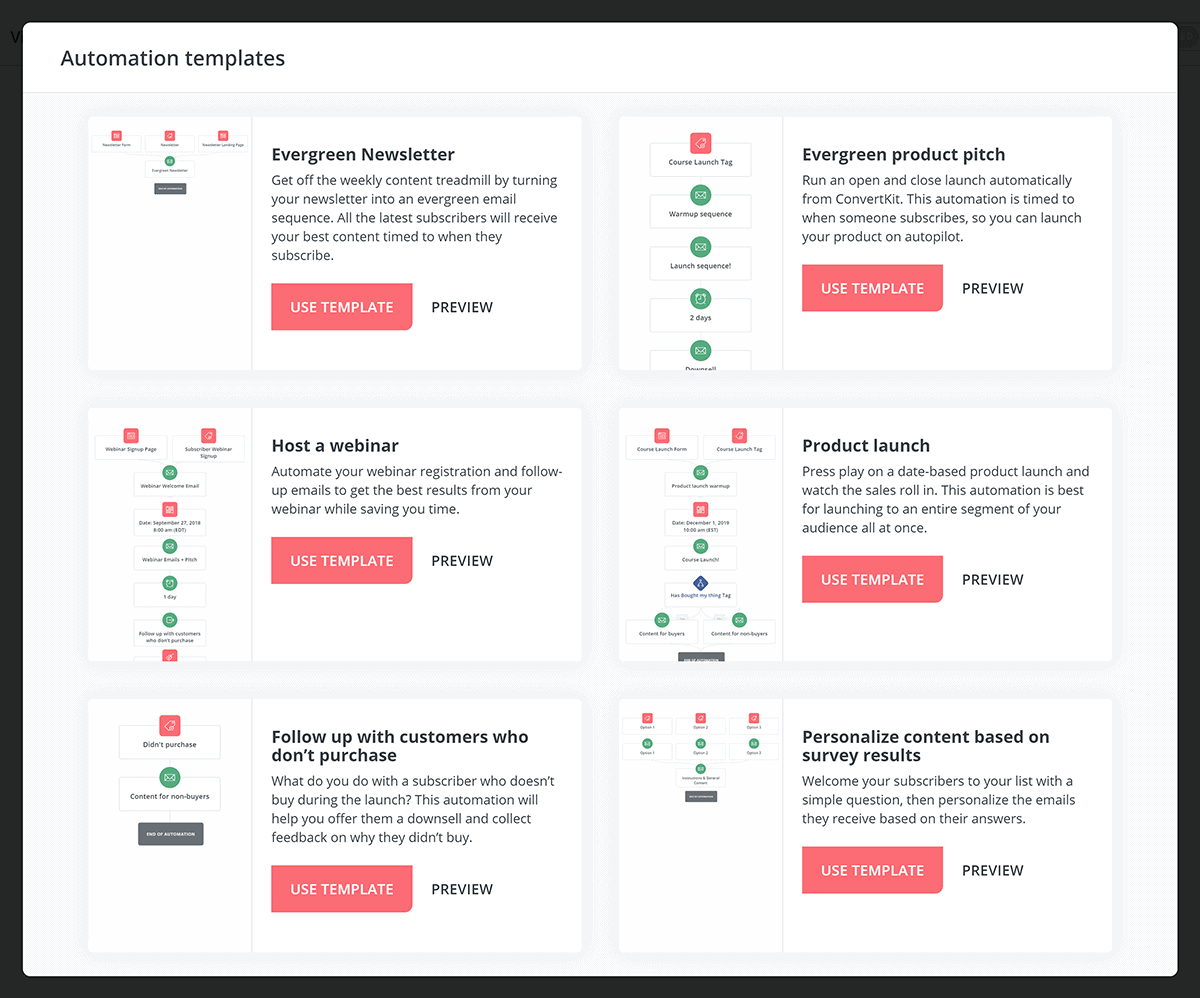 ConvertKit's one-of-a-kind feature is that it lets you quickly offer content improvements and perks alongside email registration forms. 

It also has simple auto-responders that allow you to deliver drip emails using its emailing service.

They include a/b testing, gorgeous email templates, a landing page generator, intelligent workflows, and other things you'd expect from a top-tier email marketing solution.

ConvertKit provides email-based assistance and has an extensive knowledge base with excellent learning resources.
Social Media Management Tools For Business Communication
It's easy to become overwhelmed when you consider all of the tasks that social media marketers must do daily, from content creation and publication to analytics and reporting.
Thankfully, there are a slew of fantastic social media management tools at your disposal. These technologies can help you optimize your operations, save time, and ensure that your material is delivered to the correct audience at the right time.
3 Best Social Media Management Tools
Circleboom Publish
Facebook, Twitter, Pinterest, LinkedIn, Instagram, and Google Business Profile are all supported by Circleboom Publish, the most comprehensive social media management solution. 

From the very same simple Circleboom dashboard, you can connect and manage your many accounts on major social media platforms.

You can share your social network postings right now or schedule them for a later time using its simple scheduling options. You may also use queue scheduling to establish time intervals and transmit your posts on social media in a continuous stream.
Sprout Social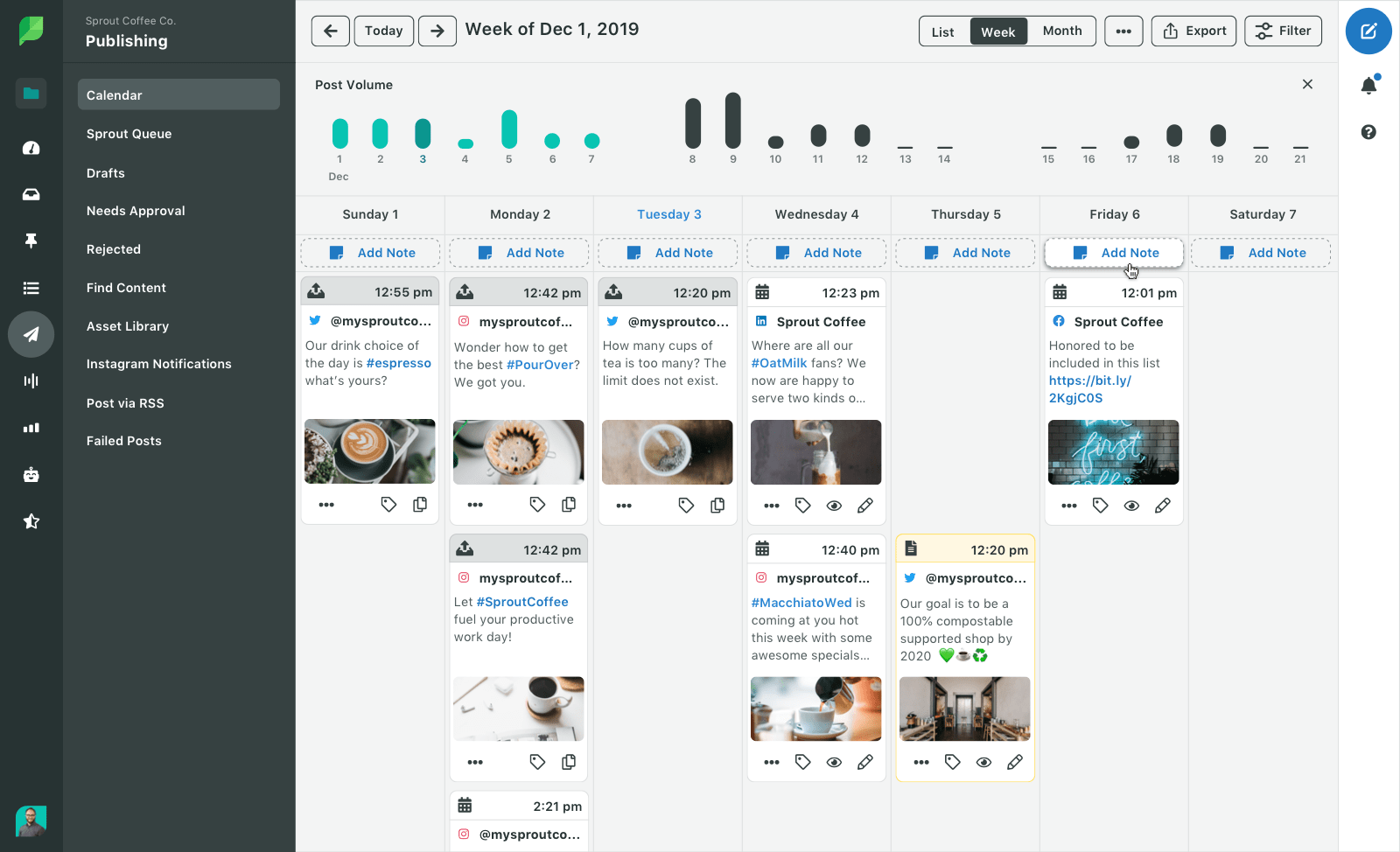 Sprout Social combines multiple social media tools into one platform, from social media management to scheduling to reporting.

Sprout Social is among the few social media management systems that include CRM functionality. Having a thorough profile of your consumers allows you to serve them better and develop stronger relationships.

The most common compliment we've heard about Sprout Social is that it produces incredible reports. But unfortunately, several social media managers thought the reports were so good and pretty that they would just download them and give them to their bosses or clients as is.
Buffer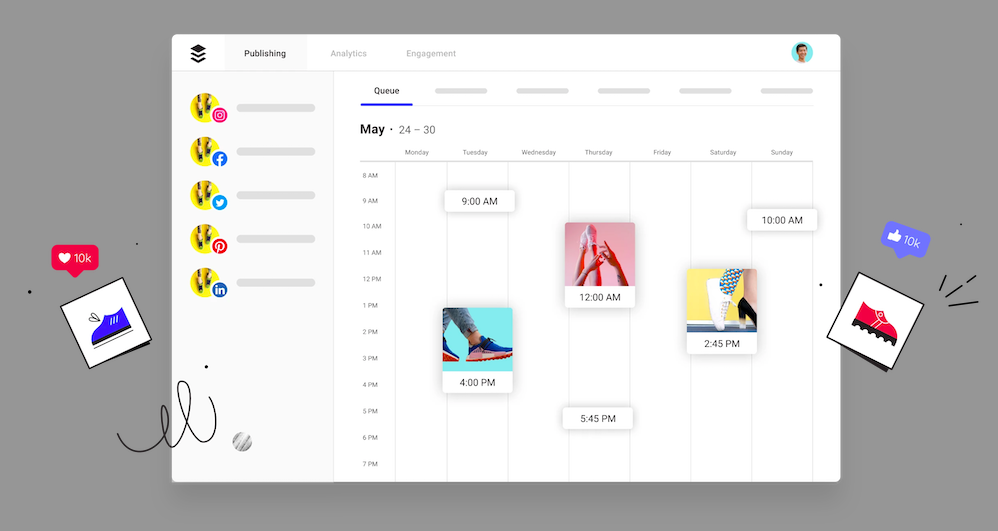 Buffer has been a famous social media management tool for a long time. It's a dependable and straightforward platform where you can keep track of your social media networking in one location.

The software has a comprehensive set of publishing, interaction, statistics, and team collaboration tools. The queue list format is used to display your scheduled posts. You only need to scroll to the bottom to discover which posts have already gone public, as well as their status, platform, and time.

You may track your followers' activity on Buffer and use that information to choose the best time to post your content.
Instant Messaging Business Communication Tools
Business instant messaging apps offer dynamic collaboration tools and powerful administrative toolkits and provide a much more secure site for real-time, internal team communication. These are the top group messaging tools to help your team communicate and collaborate more effectively!
3 Best Instant Messaging Business Communication Tools
Discord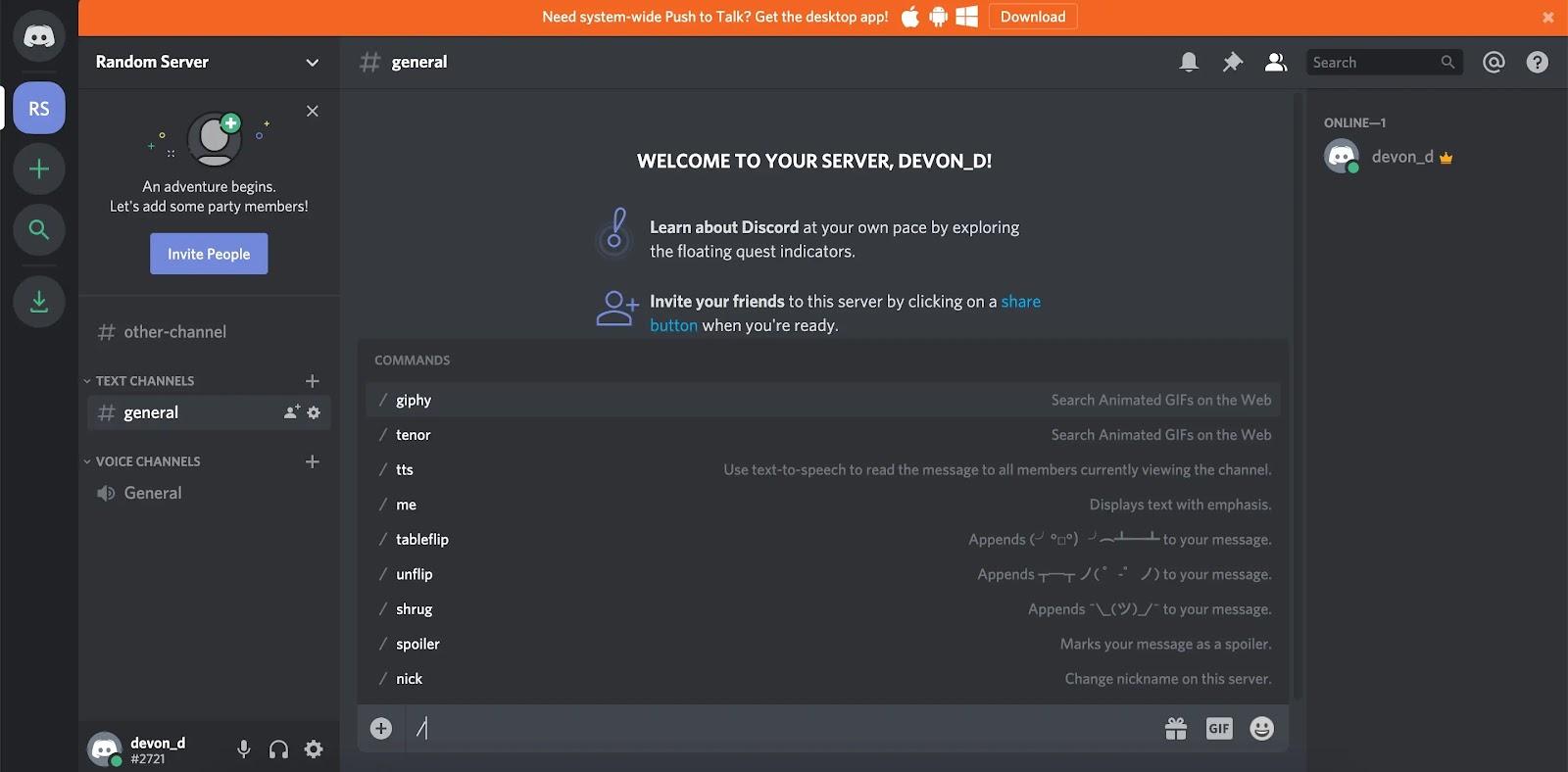 Discord provides real-time push-to-talk communication, similar to a walkie-talkie. It's a novel take on business instant messaging. Discord, which was created to give players a more involved experience, has gained appeal in the corporate community thanks to its powerful speech capabilities combined with chat and screen sharing.

However, there are some distinctions. For example, while many corporate communicators organize talks in workplaces or chat rooms, Discord organizes interactions into 'Servers,' with all of your Servers accessible from a single interface.

Furthermore, Discord's audio option is distinct from its text-based communications. The background voice chat continues, and you can mute using the push-to-talk option. 
Slack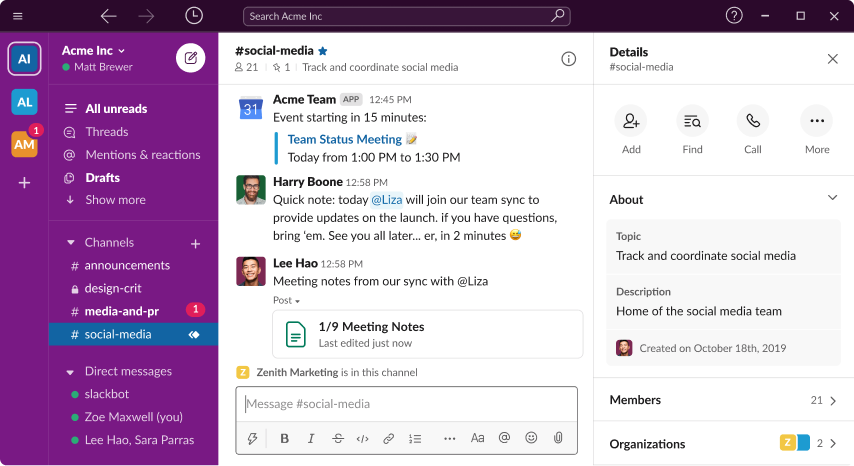 Slack is frequently hailed as the best platform for business collaboration and instant chat. That's because Slack has the most integrations (1500+) of any platform and one of the largest user bases.

Organizations can easily streamline communications and have more relevant conversations with Slack's thread-based chat, public and private channels, and direct messages.

Screen sharing, voice, and video, as well as other valuable tools like scheduled reminders and keyword alerts, are all included. For example,  this one alerts you whenever a term of your choice is uttered. 
Amazon Chime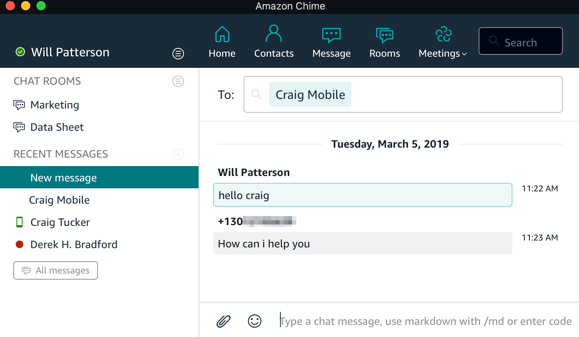 One-to-one phone conferencing, video calling, desktop sharing, and access to Amazon Chime Basic's chat function with 30 days of message history are all included. 

When a meeting begins, Chime automatically contacts all participants, eliminating the need to memorize intricate log-in PINs and presenting a visible roster of everyone else on the call.

It also allows everyone to see who is speaking and to silence a participant if the background audio on their line is too loud.
VoIP Business Communication Tools
Business VoIP (Voice over Internet Protocol) is a modern business phone service that uses an internet connection rather than a PSTN telephone connection. Your organization may get a high-quality VoIP phone network for a fraction of the cost of traditional legacy installations by transmitting audio, visual, and data communications via your internet network.
Free VoIP Software Development Libraries, Free VoIP Gatekeepers, Free VoIP Proxies, Free VoIP Gateways, Free VoIP Phones, and Free VoIP PBX are all examples of VoIP software packages.
3 Best VoIP Business Communication Tools 
Skype Web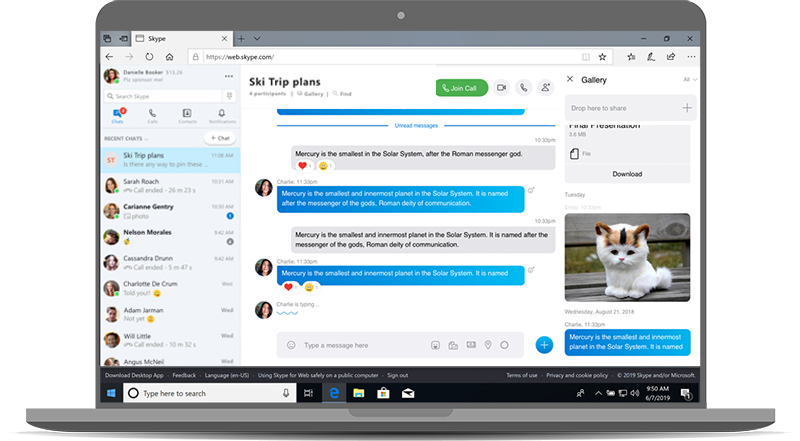 Skype is available for usage on a phone, a computer, and a tablet. Alexa and Xbox are also supported. In addition, it offers low-cost international calling.
The gallery function will keep all of the files, links, and photographs separate for each contact.

For a total of 26 countries, Skype can supply local phone numbers.

It has the option of having live subtitles.

It features the ability to record calls, allowing you to capture memorable moments.
Ring4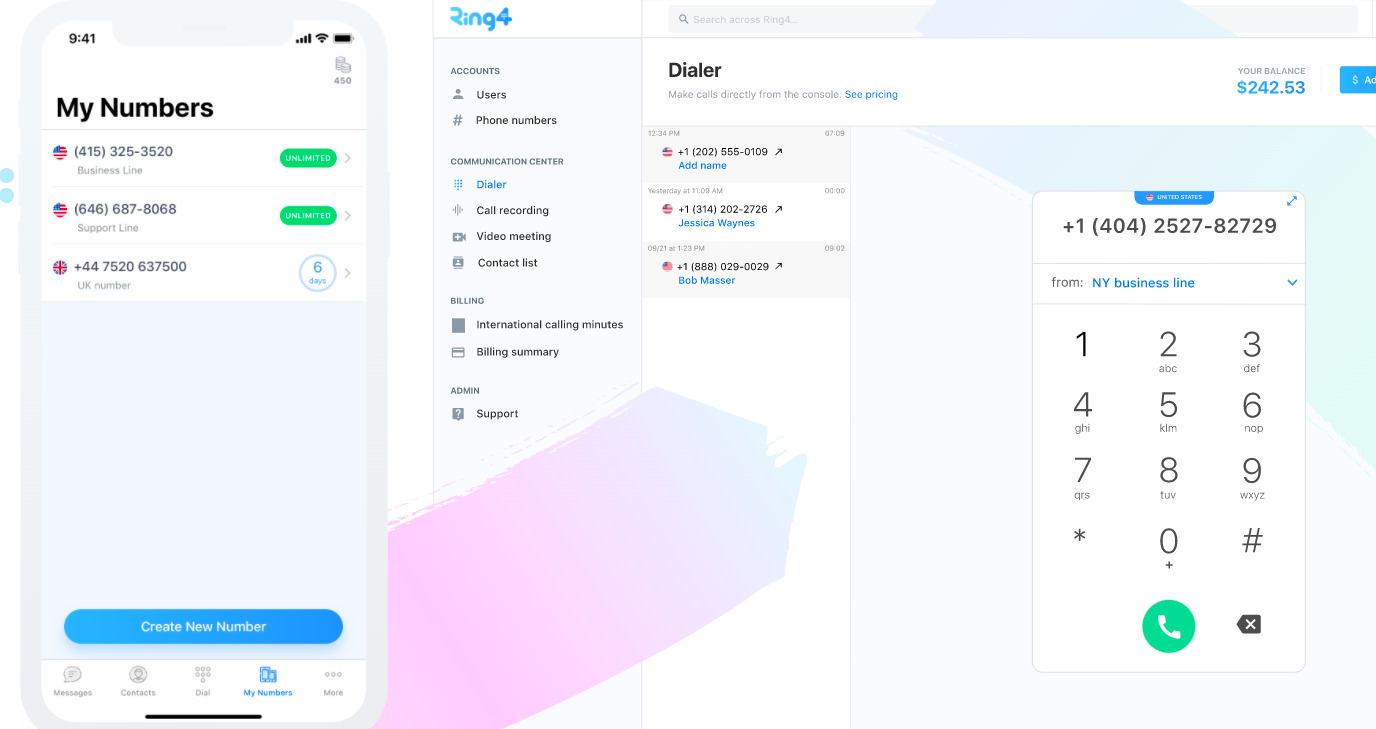 Ring4 is a cloud-based service that allows companies of all sizes to add a 2nd phone system for calls and texting. Tagging, call recording, number portability, international/local calls, caller identity, and spam call banning are all important features.
Ring 4 can easily provide the following advantages to its users:
Archiving & Retention

Auto Framing

Auto-Dialer

Call Conferencing

Call List Management

Call Logging

Call Monitoring
Dialpad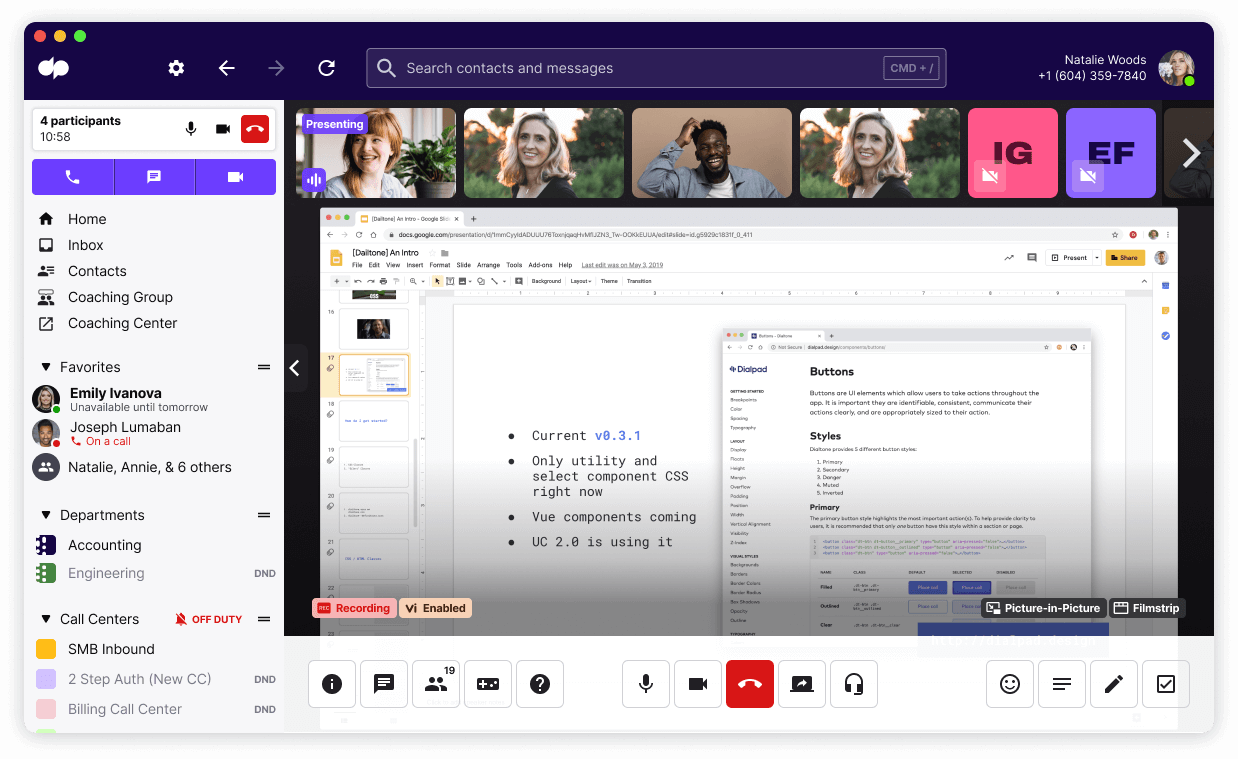 Dialpad is an artificial intelligence-powered VoIP application. It can assess emotions, take notes, and so forth. It may be integrated with various programs to help you keep track of meetings, shared papers, and so on. Dialpad offers Contact Center, Video Conferencing, Business Phone System, and Sales Dialer as solutions.
Dialpad uses cutting-edge VoIP technology to deliver crystal-clear voice calls.

It supports business messaging via all connected devices, including SMS and MMS texts, as well as group messages.

Its online meetings feature allows you to start a conference call and invite participants from any device.
Bottom Line
So, this is it. Depending on your business needs, these are the best business communication tools you can start using right now. When equipped with all the above-mentioned business communication tools, you will be better positioned to enhance your teamwork, efficiency, knowledge sharing, and team engagement.
---
Author bio:
Trevor is a SaaS growth consultant and managing partner of Ring4. He leads the product development and drives innovation for building the best light-weight business phone solution in the cloud.
.