Are you looking for an effective way to drive more traffic to your website? Creating innovative and eye-catching social media videos can be the answer.
Video marketing on social media is getting more and more popular, and by 2023, people are expected to watch 80 minutes of video every day. This means that if you want to stand out from the competition, You must have a strong grasp on social media.
Video content is often exciting and fun because it lets marketers combine sound, images, music, and even live-streaming into one powerful package. Marketers can also keep leads by making social media videos with giveaways or interactive features that intrigue viewers.
But creating successful social media videos involves more than just throwing together some clips—it takes careful planning and execution. Therefore, here are ten steps to ensure your next social media video resonates with your target audience and drives more traffic to your website.
Benefits of Using Video on Social Media
Here are several advantages to creating professional social media videos.
Increased Brand Awareness: 
Creating social media videos increases brand awareness and visibility among target audiences, allowing them to become familiar with the company's offerings, services, and products.
Furthermore, having a strong presence on social media sites such as Facebook, Instagram, Twitter and YouTube can reinforce a company's credibility, as people are more likely to trust established brands.
Greater Reach & Engagement: 
Social media videos also can reach a wider audience due to the nature of online networks and platforms utilized. They can be shared across multiple channels quickly and easily, allowing them to gain traction with different demographics much faster than traditional advertising methods, such as TV or radio ads.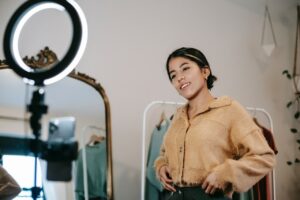 Additionally, when businesses post video content into their social media feeds, they can engage directly with followers through comments or messages, encouraging further interaction on their page. This helps build relationships with customers and trust for future transactions.
Improved Customer Acquisition: 
By including online videos in social media posts or campaigns, businesses can reach out to new customers by targeting specific audiences based on age group, location, or interests through customized marketing strategies.
They will be able to deliver powerful messages about their brand that resonate with their target market, which could ultimately lead to greater customer acquisition rates than other forms of advertising material, such as text-based posts or images.
Increased Conversion Rates: 
Video content on social media has been known to generate higher conversion rates due to its ability to capture an audience's attention more effectively than other types of content, like text or images alone.
This is especially useful if there is an immediate call-to-action present at the end of a video encouraging viewers to take further action (purchase a product/service, etc.). With more people watching your video content, you can expect better sales figures which should be reflected in your bottom line over time. 
Higher ROI & Cost Efficiency: 
For many businesses, creating videos for social media platforms might seem costly. Still, often, it is one of the most cost-effective ways for companies to advertise their products and services online. 
Given its relatively low cost compared to other forms of advertising – plus, it helps maximize return on investment (ROI) since you don't need large budgets for production costs, etc.; all you need is a good idea for your video concept and some creative direction/execution from there onwards!
10 Steps to get the most from your social media video content
Following are the steps for making an effective social media video:
Provide Meaningful Video Content To Your Fans:
The first step to creating an effective and engaging social media video is to create content that will be meaningful and interesting to people who already follow you on social media. This means focusing on topics or issues relevant to your company, product, or service.
By creating meaningful and engaging social video content that is longer than usual with more details and semantic richness, you can provide existing fans with an engaging experience.
Last month, Vidico was given the opportunity to shoot Thank You e-comm campaign which is now live! The campaign is upside down completely with the purpose of people to stop scrolling. It's a pretty interesting concept as we get too used to scrolling that we never actually take a step back and digest the content that we see.
Create New Videos Based On Previous Content's Success:
The success of your past social media videos should be used to inform the content you create in the future. Try analyzing what kind of posts got the most likes, shares, or comments – then use this data to help decide which topics and formats would work best for upcoming video projects.
Additionally, look at what other businesses in your industry are doing with their videos on social media and see if there's anything you can learn from them in terms of structure, tone, or content. If you're looking for video marketing services to help you reach your target audience, you can get a pricing estimate in as fast as 2 minutes.
Take These Social Assets into Consideration Before Filming:
Before filming your video, ensure you have all the assets you want. These include logos, graphics, and music that could be used during editing. Having everything in place from the outset will save you time later on when it comes to post-production.
Adding podcasts, videos, or other multimedia elements to support your message can be a great way to draw attention to your content – just make sure they are relevant to whatever topic or issue you're discussing not to distract viewers unnecessarily.
Establish Video Marketing Goals:
Setting goals for your video marketing is important so you can measure progress and success against them. These goals should be linked to the objectives of your organization but also be specific and achievable. For example, a goal could be to get 1000 views on YouTube within two weeks or increase engagement by 10% compared to previous videos.
By setting clear targets for each video project, you can focus more on creating content that serves these objectives – increasing brand awareness, driving sales, or something else – and track progress towards meeting them over time.
We produced eight videos for Finder with the purpose of rapid testing paid ads on TikTok, Facebook and Instagram.
Make Your CTAs Intentional:
When creating a video for social media, ensure clear calls-to-action (CTAs) to encourage viewers to engage with the content. These can include asking people to share their thoughts or opinions in the comments section, visiting your website, or signing up for updates.
Your CTAs should be tailored towards your desired outcome and include an incentive if possible (e.g., "Share this video and you could win $100"). The more specific you are with your CTAs, the better chance you have of getting people to take action – which is what it's all about!
Video Accessibility:
When creating video for social media, ensure it is accessible to people with disabilities. This includes providing subtitles and audio descriptions for those who are hard of hearing or visually impaired. Doing this shows that you care about all your viewers and makes it easier for everyone to enjoy the same experience when watching your videos.
Overall, creating engaging video content for social media takes time, effort, and careful planning – but can pay off in terms of increased brand awareness, engagement, and conversions. By following these tips, you'll be well on your way to success!
The Importance Of SEO Cannot Be Overstated:
When creating videos on social media, don't forget to include basic SEO techniques. This includes optimizing titles, descriptions, and tags with relevant keywords to ensure your content is discoverable in search results.
Additionally, consider adding a video transcript to each post – this will help boost your SEO even further and make it easier for those who are hard of hearing or visually impaired to access the content. Taking care of these small details can pay off when ranking higher in search engine results!
Understanding And Analyzing Video Metrics:
Finally, it's important to analyze the performance of your videos – both in terms of engagement and conversions. You can refine your approach by understanding what resonates with viewers and which call-to-actions work best.
Video tools like Google Analytics or Facebook Insights can help you gain insights into how people engage with your videos and whether they meet their desired objectives.
Make sure to track metrics such as views, likes, shares, comments, and any other relevant data so that you can make informed decisions about future video campaigns. Taking the time to understand and analyze these metrics will ensure your social video marketing efforts are successful in the long run!
Add Social Assets To Your Videos:
When you create videos for social media, why not maximize their reach by turning them into additional social assets? This could mean creating GIFs or shorter clips to share on platforms like Twitter, Snapchat, Facebook and Instagram.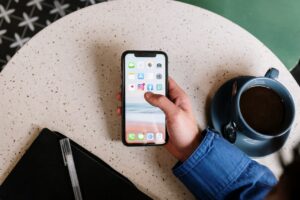 You can also use the same content as part of an email marketing campaign or create short segments tailored toward different audiences. You can easily make your videos work even harder across multiple channels with creativity and strategic thinking!
Creating engaging video content for social media takes time and effort but can be extremely rewarding if done correctly.
Video Scheduling And Promotion:
Finally, to ensure your video reaches its intended audience, you'll need to schedule and promote it. Start by picking the right time and day for posting – research suggests that videos perform better when shared during peak times such as weekdays between 9 am-3 pm.
You should also post about the video across multiple channels – including your website and other relevant blogs or websites. Promoting the video via social media is also a great way of reaching out to more people, so don't forget to use hashtags where appropriate!
Conclusion.
Creating engaging video content for social media is an effective way of connecting with your audience and driving more engagement and conversions. To do this successfully, you'll need to take the time to plan, create and optimize your videos according to best practices. 
From understanding basic SEO techniques to analyzing performance metrics and scheduling promoting your content – following these tips will make it easy to ensure that your video campaigns are successful in the long run.
Social media videos engage your audience and help you reach your goals. Before starting, check out case studies to learn how other firms use videos across industries. The vidico professionals are always ready to help you create incredible social media videos. Each video creation is customized to fit each client's needs and exceed expectations. Contact us now to get started.