The video marketing landscape is always evolving, and in 2023 it is expected to be even more competitive than ever before. Last year, video marketing was all the rage.
Companies everywhere were scrambling to create videos engaging and exciting their audiences. And for a good reason – studies have shown that by 2023, it's estimated that more than 82% of all internet traffic will be streaming videos.
So if you're looking to get ahead of the curve and incorporate video into your marketing strategy, you'll need to start working with one of the top 10 video marketing companies. Check out our list below to see who cut!
What Exactly is Video Marketing, And Why is it So Crucial For Businesses?
By now, most business owners are aware of the power of video marketing. After all, research shows that online videos are watched more than any other type of content. What many local companies don't realize, however, is just how important video marketing can be for their business. 
For one thing, videos are an ideal way to reach potential customers looking for information about your products or services. In addition, videos can help to build trust and credibility with potential customers.
Finally, videos offer an opportunity to show off your company's personality and connect with potential customers on a more personal level. In other words, video marketing is one of the most effective ways to reach and engage potential customers. Local businesses that ignore this powerful marketing tool do so at their peril.
Types of Videos Used In Marketing. 
Many different types of videos can be used for marketing purposes. The kind of video you create will depend on your business goals and objectives. Some of the most common types of marketing videos include:
Explainer Videos:
These videos are designed to explain what your company does, how it can help potential customers, and why they should do business with you.
Find an estimate for your video project in minutes.
With our new VidiFit quiz you can find the right type of video to meet your marketing goals along with a high-level estimation on how much it would cost to produce it.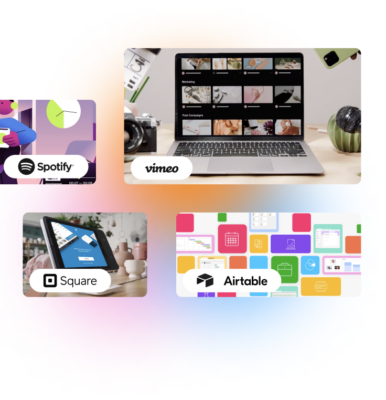 Brand Videos:
Brand videos are about building awareness for your company and establishing yourself as a thought leader.
Testimonial Videos:
These videos feature satisfied customers talking about their experience working with your company. Providing testimonials to potential customers is an excellent way to build trust and credibility.
Demo Videos:
Demo videos show potential customers how your products or services work. They can be an effective way to generate leads and close sales.
List of Leading Video Marketing Agencies.
Below are the top video marketing companies that have proved their expertise in video marketing and will do so in the future. They offer innovative solutions and services to help your business succeed online through VIDEO!
Vidico:
Vidico is a full-service video production company specializing in creating high-quality, engaging videos that tell your brand's story and connect with your audience. Vidico provides a staff of qualified experts who are passionate about video content and committed to helping our clients succeed.

Recently, Vidico has won the best YouTube campaign of the year at the B&T awards. By playing to its strengths and focusing on delivering an entertaining and memorable brand story, Vidico has achieved great success with its first YouTube campaign for Bailey Nelson. The video has been viewed over millions time and has helped the Aussie eyewear company increase brand awareness and sales.
We produce explainer videos, product videos, brand videos, television commercials, and more. If you want to win with video, Vidico is your partner. Our animation studio produces beautiful, compelling animated explainer videos that make your offering clear and easy to understand.
And our video production team is a perfectionist in creating captivating, professional-looking videos that deliver results. So, if you want to take your business to the next level and need help from a video production company, contact Vidico today If you're looking for a video marketing partner to help you reach your target audience and achieve your business objectives.
Kasra Design:
Kasra Design is a video marketing agency that simplifies corporate and technical subjects through animation and video production. The company was founded in 2011 by Kasra Badiei and is headquartered in Petaling Jaya, Malaysia.
Kasra Design has a team of 0-10 employees, and its clients include Cravo, Hadean, and PatientPop. Kasra Design's case studies include Labuan IBFC: An Abstract Motion Graphics Based Video and Thunder Cranes.
A Combination of 3D Animation, Live Action, and Motion Graphics. Kasra Design believes in good animation, but more importantly, all of its videos have a clear message. Kasra Design is customer-centric and differentiates itself by creating solutions tailored to each business.
Voy Media:
Voy media is a web marketing agency focusing on making videos for video ads on YouTube and other social media sites. They intend to ensure that quality videos with the appropriate message reach the right audience at the proper time.
 Voy media has worked with clients such as UMG Gaming, XG Cargo, and Therabox. Some of their case studies include Pet: Paw.com and Lacoste Face Mask Campaign. Voy media is based in New York City, and was founded in 2016. Their team size consists of 10-20 employees.
Yum Yum:
Yum Yum is a video marketing agency that was founded in 2010. The company has a team of 10-20 employees and an average project price of $10k+. Yum Yum has worked with clients such as McKesson Corporation, Spigit, and Fox.
 Yum Yum has a 6 step process for delivering clever and out-of-the-box videos. This includes everything from creating ideas for the script to making the storyboard/style frames, drawings, and animations.
Yum Yum is an elite video marketing agency that is user intent and engaging. The agency has a history of helping its clients succeed. Yum Yum is the right choice for you if you're looking for a video marketing agency that can deliver results.
Pop Video:
Pop Video is a best video marketing agency based in Houston, Texas, founded in 2010. Pop Video provides video solutions for B2B companies and has a team of strategists and creatives that help simplify video creation and processes for clients.
 Pop Video has created animated videos for clients such as Kuraray, Ecolab, and Abs. Some examples of Pop Video's work include an ABS Vessel Performance Software Animated Video and an ABS Nautical Systems Animated Video.
Pop Video's services are all-inclusive, and the agency tries to help your business succeed in the long run by giving you strong insights and effective video marketing strategies. Pop Video commits to helping their clients achieve their video marketing goals.
MINIM:
MINIM is a creative content agency based in Costa Mesa, California. The agency was founded in 2017 and had a team of over 30 employees. MINIM specializes in video content creation, creative strategy, and design. The agency has worked with clients like Microsoft, NFL, and DirecTV. MINIM has also produced case studies for Gorjana and Sanabul.
 The agency aims to provide their clients with the most return on investment by creating top-tier visual commercial content. MINIM's creative team is dedicated to storytelling and producing disruptive marketing services that move audiences and secure loyal customers.
Epipheo:
Epipheo is an Ohio-based video production company. In 2009, the company was created by a group of enthusiastic marketers, thought leaders, and creatives who shared a belief that the right kind of video might inspire profound "aha!" moments among their clients' target audiences. 
Epipheo's award-winning videos have helped some of the world's biggest brands, including Google, Microsoft, and EPSON, to better connect with their customers and achieve their marketing goals.
In addition to producing high-quality video content, Epipheo offers strategy and creative consulting services to help brands find their unique story and communicate it effectively.
Early Light Media:
Early Light Media is a creative video agency that has been around since 2013. It was started by three creative directors who had won Emmy Awards. Early Light Media's mission is to collaborate with brands whose products or services "elevate harmony in the world." 
The Early Light Media team provides top-tier video production services, post-production, and animation services to clients worldwide. Early Light Media has a wealth of experience in video production. It can guide you through every step of the process, from planning to producing the best video for your brand to delivering and distributing it. 
Early Light Media has worked with some big names, including Pandora, McCANN Worldgroup, and Audi. Early Light Media has also created impressive case studies, such as "The Founder's Words" and "Robby the Robot." Early Light Media should be at the top of your list if you're looking for a professional and engaging video marketing agency.
Commotion Engine:
Commotion Engine is a video marketing agency based in Atlanta, Georgia. The company was founded in 2011 by two entrepreneurs who saw the potential for video to change the way businesses communicate with their customers.
 Commotion Engine has grown to a team of 10 employees and has worked with clients such as The Princeton Review, Amazon, and Dropbox. 
The company specializes in creating animated explainer videos that help businesses to communicate their key messages simply and effectively. Commotion Engine's case studies include Amsted and HCA Community ER.
Bottle Rocket Media:
Bottle Rocket Media is a full-service video production agency specializing in motion graphics and video production. The award-winning agency has unmatched creativity and talent and builds stunning videos that are fun, easy, and specifically customized for its clients. 
Bottle Rocket Media provides any service from writing and producing to finding voiceover talent for your videos to fulfill your marketing objectives.
This company has worked with some of the biggest brands in the world, including Dyson, Starbucks, PayPal, and Chevron. Bottle Rocket Media's motion graphics demo reel is a must-see for anyone looking to take their video marketing to the next level.
Oranje:
Oranje is a best video marketing agency that creates videos for clients in the manufacturing industry. The company's clients have included Air Canada and Procycle. Oranje takes a strategic approach to video marketing, crafting messages for targeted audiences.
 The company offers exclusive video marketing strategies to clients in their videos' production, placement, and promotion. Oranje has created case studies for Safari Condo and Quebec City Jean Lesage International Airport. 
The company works to create videos that help grow revenue for organizations. Oranje shines in helping companies craft messages for their targeted audiences. Because of this, the company is now a leader in video marketing.
Wrap up
There are several best video marketing agencies out there that can help you to create high-quality, engaging content for your brand. These companies specialize in video production, from animation to live-action videos.
They also offer different services, from writing and producing to distribution and promotion. When choosing a video marketing agency, you must consider your specific needs and objectives.
Video marketing is an engaging way to connect with your audience and achieve the goals that you want. But before getting started, make sure there's an inspiration in what other businesses are doing by checking out some case studies about them—you'll see how they're using videos for success across different industries! 
Once inspired, choose which type of strategy would work best: creating or improving upon current content? booking a session through Vidico today will get everything rolling down.