Video is more than just a medium – it's a powerful tool for capturing the essence of a story and sharing it with the world.
Whether you're promoting a product, sharing a message, or simply documenting life's precious moments, the best video production company can bring your vision to life in an engaging, memorable, and impactful way.
Many video production companies are in the industry today, so we'll bring you the inside scoop on the 15 best video production companies leading the charge.
Let this comprehensive guide lead you to the best video production companies and help you make an informed decision when choosing the right partner for your next project in the digital world.
List of the 15 Best Video Production Companies
1. Vidico
Cost: Starts at $5000
What Do We Offer:
Vidico is a creative video production company that produces high-performing videos. We are proud to be a top video marketing company with numerous accolades, including the YouTube Campaign of the Year Award, one of the highest honors among different video production companies.
Our video production team has produced more than 1,200+ branded content and video campaigns for popular brands like Spotify, Square, Uber, Vimeo, Nutrislice, and Airtable.
Our video campaigns effectively communicate product value props with high precision and creative flair. Our crew members make the end-to-end production process easy and efficient for you.
When you partner with us, you can access a dedicated in-house team, a tested creative development process that ensures compelling content. Also, you can even make changes to your video content over time.
Get a fully managed workflow and work with a talented team and creative development at a more affordable price. Try our VidiFit quiz for ahigh-level estimation of how much your project would cost to produce.
2. 4SP
Cost: Undisclosed
What Do They Offer:
4SP is a video production company with a reputation for delivering top-notch video production services. The company's experienced and creative professionals are dedicated to creating high-quality videos that captivate and engage their audience.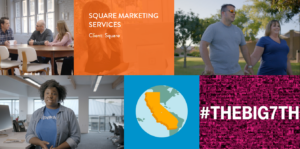 4SP is one of the excellent video production agencies that use the latest technology and techniques to produce excellent video production and visually stunning and high-quality videos.
Their in-depth understanding of the latest video production trends and their expertise in using cutting-edge equipment allows them to create videos that are visually stunning and engaging content for their past clients.
3. Giant Ant
Cost: Undisclosed
What Do They Offer:
Giant Ant is a video production company that specializes in creating animated video production that is both entertaining and informative.
The company's talented animators and designers use their expertise in animation to produce animated videos that bring complex video concepts to life engagingly and entertainingly.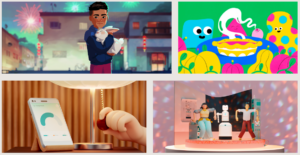 Giant Ant's unique selling point is its ability to turn complex ideas into engaging and entertaining animations that are both fun to watch and easy to understand.
Their animated videos are creative and visually stunning, making them a great choice for businesses looking to make a lasting impact on their audience.
4. Gold Front
Cost: Undisclosed
What Do They Offer:
Gold Front is a video production company that prides itself on its ability to create high-quality, professional videos that help businesses effectively communicate their message.
The company's portfolio is impressive, and the team of experienced producers and editors is dedicated to producing videos that are both engaging and impactful.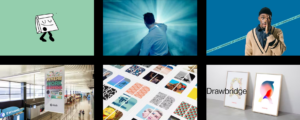 Gold Front is a video production agency with a unique selling point. It creates both professional and high-quality videos, making them an excellent choice for businesses looking to make a strong impression on their target audience.
Their extensive portfolio of work and creative strategy showcases their expertise in producing overall production-quality videos for a vast array of industries and clients (private and government agencies).
5. Pie Hole
Cost: Undisclosed
What Do They Offer:
Piehole is an explainer video production company that creates promotional videos to excite people about their client's products. Their marketing strategy for creating videos is rooted in creativity and storytelling.
Piehole uses a combination of animated visuals, sound design, and voice-over to create high-quality video and engaging content that helps brands explain complex ideas.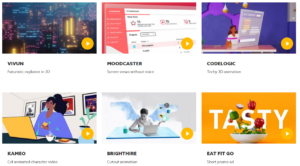 Their videos are perfect for startups looking to explain their ideas to investors, customers, or employees. Piehole's unique selling point is its ability to create 3D explainer videos that bring products to life.
They have worked with various companies to produce high-quality promotional videos that help drive their client's business growth.
6. Video Pilgrim
Cost: Undisclosed
What Do They Offer:
Video Pilgrim is a two-man team that creates compelling content that captures the essence of their client's brand. Their video storytelling approach is collaborative, fun, and exciting, ensuring clients feel part of the creative process.
Their mission is to tell great stories about the community and people using a video while taking on the fun challenge of capturing those voices and visuals.
It's one of the creative agencies that managed to work with Outdoor Outlier. This docu-series explores people around New England crafting a life around passion and experience. They have also helped produce the documentary series, Against the Grain, for Help Scout.
Video Pilgrim's unique selling point is its ability to capture the essence of its client's brand through creative storytelling. They are passionate and incredibly creative about their craft and strive for excellence in everything they do.
7. Sandwich 
Cost: Around $150 per hour
What Do They Offer:
Sandwich is a full-service creative agency that offers branding, design, video production, and digital marketing services. They help their clients build a strong brand presence by creating visually appealing content that resonates with their audience.
Sandwich's team of creatives and designers work collaboratively with their clients to ensure that their branding, design, and influencer marketing efforts align with their business objectives.

Their unique selling point on video production is their ability to provide a complete solution to their client's branding and video marketing needs.
They have a proven track record of helping brands establish themselves and grow their business through creative and effective marketing campaigns.
8. Content Beta
Cost: Starts at $2790
What Do They Offer:
Content Beta is a content marketing agency that helps businesses build a solid online presence through creative and engaging video production. They work with businesses of all sizes to help them develop content strategies aligning with their objectives.
Content Beta offers various services, including content creation, video, copywriting, SEO optimization, and social media influencer marketing. Their unique selling point is their ability to provide businesses with a complete content marketing solution that drives traffic and leads to their websites.
Content Beta's team of content strategists and writers are experts in developing engaging content that helps businesses establish themselves as thought leaders in their industries. They have a proven track record of helping different aspects of businesses achieve their content marketing goals.
9. Buck
Cost: Undisclosed
What Do They Offer:
Buck is a global creative company that believes in finding creative opportunities in every challenge. Established in 2004, the company brings together the world's most talented dreamers, makers, and doers in an ego-free and collaborative culture that breeds partnership and creative ambition.

The company's extensive experience in creating cutting-edge visual effects, design, and animation has garnered them a reputation as a leader in the industry.
Buck has worked on high-profile projects such as Airbnb Aircover, Love, Death + Robots: "Night of the Mini Dead," and the Meta x Murakami installation at The Broad.
10. Gantry
Cost: Undisclosed
What Do They Offer:

Gantry is a video production company that creates content for businesses looking to convey a powerful message to their audience. They specialize in creating music videos that tell a compelling story and evoke viewers' emotions.
Their creative director, camera operator, and team of experienced videographers, writers, and editors work with clients to create event videos that capture the essence of their brand and product.
Gantry's unique selling point is its ability to produce high-quality, aesthetically pleasing, and highly effective videos to achieve the desired marketing outcomes.
11. Near Future
Cost: Undisclosed
What Do They Offer:

Near Future is a video production company that creates visually stunning videos that effectively communicate to their audience.
They ensure to provide premium quality product videos that are both informative and entertaining. Their unique selling point is their ability to create highly innovative videos that are visually stunning and emotionally resonant.
Near Future's experienced professionals work with clients to create an explainer video tailored to their needs and business goals.
12. Rally on
Cost: Undisclosed
What Do They Offer: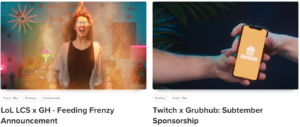 Rally On is a video production company specializing in creating visually stunning and highly effective videos to achieve the desired marketing outcomes.
Their video marketing strategy, creative direction, unique ideas, and style ensures results and maximizes engagement with their target audiences.
Rally On's unique selling point is its ability to create innovative and highly effective videos to communicate a message to its audience. They are known for their attention to detail and ability to create a finished product that leaves a lasting impression on viewers.
13. Slow clap
Cost: Starts at $10,000
What Do They Offer: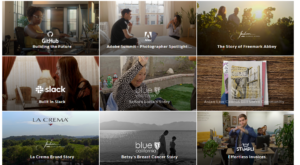 Slow Clap is a video production studio that creates visually stunning, informative, and entertaining videos. They specialize in creating videos that tell a compelling story and evoke viewers' emotions.
Slow Clap's unique selling point is its ability to create in-house videos that are both innovative and highly effective in achieving the desired marketing outcomes.
Slow Clap's team works alongside creative crew members to avoid the time-consuming pre-production and post-production process.
14. Glass And Maker
Cost: Undisclosed
What Do They Offer:
Glass And Maker is a boutique creative studio and an ad agency specializing in video production. The team at Glass And Maker is passionate about creating visual stories that connect with audiences and spark conversations.
They pride themselves on their ability to bring unique perspectives and creativity to each project they undertake, producing work that is both visually stunning and emotionally engaging.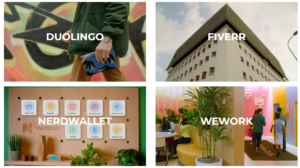 Glass And Maker's unique selling point is its focus on authenticity and storytelling. They believe that excellent video production is about creating visually unique content and telling compelling stories that resonate with audiences.
Their video is reflected in the studio's portfolio, which includes projects that range from corporate videos and documentaries to music videos and short films.
Glass And Maker's ability to weave together stunning visuals and storytelling makes them an excellent choice for clients looking to create impactful and memorable video production and project content.
15. Media Monks
Cost: Undisclosed
What Do They Offer:
Media Monks is a global creative video production company that specializes in crafting and producing video content for advertising, feature film, gaming, and other digital platforms.
The company boasts a team of over 2,000 creatives and technologists who work collaboratively to bring a creative concept and video to life.
Media Monks' unique selling point is their ability to produce video production that is visually stunning and highly interactive, and engaging.
They take a data-driven approach to video production, which allows them to create content that resonates with audiences and achieves the desired marketing objectives.
The Art of Matchmaking: Finding the Perfect Video Production Company for Your Brand
When finding the perfect video production partner for your brand, there are a few key factors to consider. We want to ensure that you're working with a company that truly understands your vision and has the skills and expertise to bring it to life.
Here are the top factors to consider when selecting a video marketing agency for your brand:
Services: Make sure your chosen video company offers a full range of services. Most top video production companies offer three stages: pre-production, production, and post-production. It will ensure that they can provide a complete solution for your brand.
Budget: Consider the purpose of your own videos, and set a budget that doesn't impact quality. Ensure the video production agency you choose is transparent about its pricing and willing to provide options that maximize your budget- has access to creative collateral, cutdowns, and different ratios.
Experience and Skill: Look for a company with a proven track record of success, with a portfolio of premium quality video projects, awards, and glowing client reviews. Hire video production houses with access to a great experience and connections that most companies can't provide in-house.
Creativity and Innovation: Choose a company willing to push traditional video production's boundaries and bring fresh, innovative ideas to the table.
With the right partner for your project production, you'll be able to bring your vision to life in a way that's memorable, impactful, and truly worthy of your brand.
Find an estimate for your video project in minutes.
With our new VidiFit quiz you can find the right type of video to meet your marketing goals along with a high-level estimation on how much it would cost to produce it.
Industry Trends & Insights in Video Production Services
The video production industry is constantly evolving, and several current trends are worth noting. One of the most prominent is the rise of video production on social media platforms, particularly short-form videos designed for mobile consumption.
Another trend is the increasing demand for personalized video production that speaks directly to individual viewers.
In addition, there is a growing emphasis on storytelling in video production, with brands and companies seeking to connect with audiences on a deeper level using a powerful video project.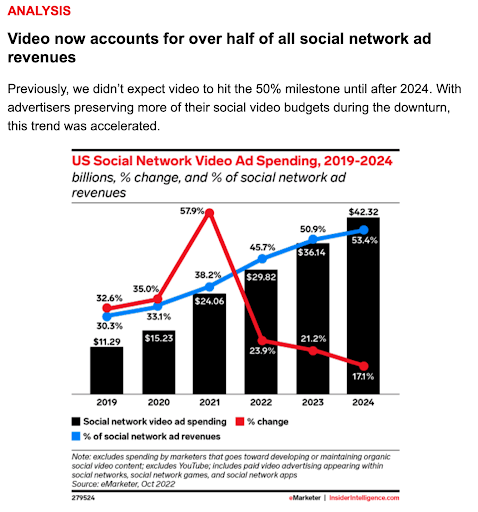 Impact of Video Marketing Technology on the Industry
Advancements in technology have had a significant impact on the video production industry. One of the most notable changes is the democratization of video production, with more affordable and accessible equipment and software allowing for greater participation in the industry.
Technology has made it easier to create high-quality animated video and distribute it through various channels. Additionally, emerging technologies like virtual and augmented reality will transform the video industry in the coming years.
The Future Outlook for Video Production Agencies
As the demand for high-quality video production grows, the future looks bright for video production companies.
However, competition in the industry is fierce, and companies must continue to innovate and stay ahead of the curve in technology and storytelling.
In particular, personalized and interactive video production will become even more critical. Video production companies must be agile and adaptable to succeed as the industry continues to evolve.
FAQs
What is a video production company?
A video production company is an organization that specializes in creating and producing videos for various purposes, including commercials, films, documentaries, and promotional content.
Why use a video production company?
Utilizing a video production company ensures professional expertise in capturing, editing, and delivering high-quality videos tailored to specific objectives. They possess the necessary equipment, skills, and experience to convey messages and engage audiences through visual storytelling effectively.
How do I find the best video production company?
To find the best video production company, consider their portfolio, client testimonials, industry reputation, expertise in your desired video type, production quality, creative capabilities, and ability to understand and execute your vision within budget and timelines.
What is the difference between a film studio and a production company?
A film studio primarily focuses on the physical infrastructure, facilities, and resources required for film production, including soundstages, sets, and equipment.
On the other hand, production companies like Vidico, Gardner Productions, or DVI group oversees the entire process of creating a video or film, including financing, script development, production, post-production, and distribution.
How much does it cost to hire a video content agency?
The rates for a video production agency vary depending on the services you will avail. For detailed pricing information and a customized quote for your video production needs, contact Vidico today.
They will provide you with expert guidance and a transparent breakdown of costs to help you achieve your video goals.
Wrap Up
Are you seeking the perfect video production company to bring your creative vision to life? Look no further than our list of top picks!
Each of these companies brings unique strengths and expertise, so it's essential to consider factors like experience, quality of work, customer satisfaction, innovation, and pricing.
That's why we recommend checking out Vidico– they're a standout choice for explainer videos, product videos, animation, and more.
Vidico is a versatile video production company that caters to various industries, including SaaS, financial services, e-commerce, retail, non-profit, start-ups, and established enterprises. With their expertise, they deliver impactful videos tailored to the unique needs and goals of businesses across diverse sectors.
We can be your trusted partner for brand awareness, sales, engagement, product show casement, startup marketing, education, and training.
We hope this article has given you the insight and inspiration to make your video production dreams a reality! Try out the VidiFit quiz today for more insights about their entire process and pricing.